Microsoft Toolkit 2.4.7 Official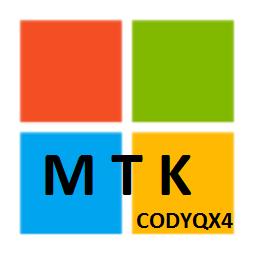 CODYQX4's Description:
This is a set of tools and functions for managing licensing, deploying, and activating Microsoft Office and Windows. All output from these functions is displayed in the Information Console. All functions are run in the background and the GUI is disabled to prevent running multiple functions, as they could conflict or cause damage if run concurrently. The Microsoft Office Setup Customization Functions (Customize Setup Tab), AutoKMS Uninstaller (if AutoKMS is installed), AutoRearm Uninstaller (if AutoRearm is installed), Office Uninstaller and Product Key Checker work even if Microsoft Office or Windows is not installed/supported. For information about individual functions, see the program readme.

Requirements:
Microsoft .NET Framework 4.0 or 4.5 (Not 3.5)
Microsoft Office 2010 or Later for Office Toolkit Support 
Windows Vista or Later for Windows Toolkit Support

Microsoft Toolkit Changelog: 

2.4.7
-Fixed crashes on Windows Vista.
-Fixed Windows Version number detection for Windows Vista and Windows 8.1.


My additional info:
Activates:
Windows Vista Business/Enterprise
Windows 7 Professional/Enterprise
Windows 8 Core/Pro/ProWMC/Enterprise
Microsoft Office 2010/2013

EZ-Activator should convert any applicable Windows versions.

CODYQX4's Credits:
-Bosh for the original GUI Design and co-development of Office Toolkit
-ZWT for the original KMSEmulator
-letsgoawayhell, Phazor, nosferati87, and mikmik38 for KMSEmulator fixes and improvements
-MasterDisaster, FreeStyler, Daz, nononsense, and janek2012 for work on Key Checker

I recommend adding any activator you install to any A/V program you install;
this includes both the exe and the firewall traffic.

Downloads:
2.4.7
EXE MD5: 5557F59954AE6EC4EC73B75306CB13CA
CODYQX4 recommends getting hashtab to verify the .EXE inside the zip file.

Feel free to give CODYQX4 a "Thanks" for his wonderful toolkit. Please do not pester him with every little problem, you can ask any other person on the project thread for help.

DOWLAOD:HER